Core Activities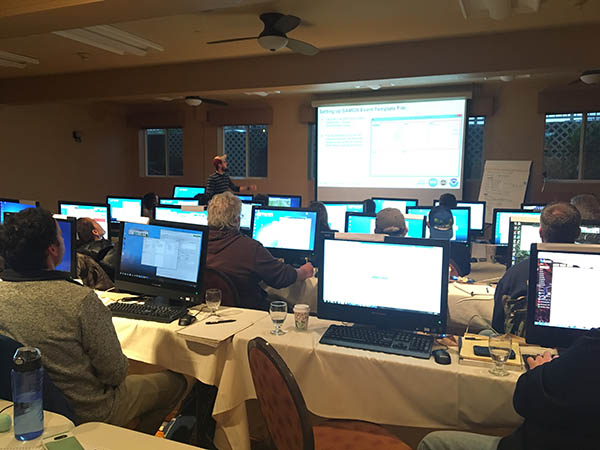 MDC staff member giving presentation at NOAA's SCS Training
Collecting, quality evaluating, and distributing data from select oceanographic research vessels, Earth-orbiting satellites, and other marine observing systems.
Developing and distributing products to support air-sea exchange studies, satellite algorithm development, climate research, and numerical modeling.
Mentoring students in data stewardship, marine meteorology, air-sea interactions, and informatics. The Marine Data Center (MDC) is the primary employer of undergraduate students at COAPS.
Collaborating with national and international scientists, panels, and working groups supporting satellite observations, marine meteorology/climatology, and informatics in the geosciences.
Developing training materials and conducting professional development workshops focused on best practices for collecting, documenting, and stewarding marine observations.